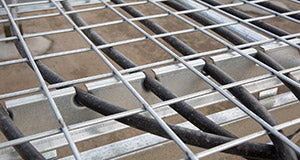 Conley's Manufacturing & Sales has teamed up with TrueLeaf Technologies to introduce an innovative bench top heating system. The system, named U.B.H.I. (Under Bench Heating Integration) provides direct heating to plant materials using a recently developed tubing material that is integrated directly into the bench...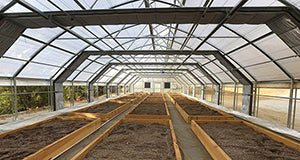 Conley's is proud to introduce the development of four different style greenhouses with the integration of fully automated light deprivation features. These systems were designed as turnkey solutions for growers of any size in the need for an automation of light cycles.
With the help of Conley's Manufacturing, Duarte Nursery, located in Hughson, CA (Modesto) has been in construction mode for about 3 years now. The permanent crops nursery has reached approximately 25 acres in new growing space with the addition of multiple greenhouses and outdoor benching systems.